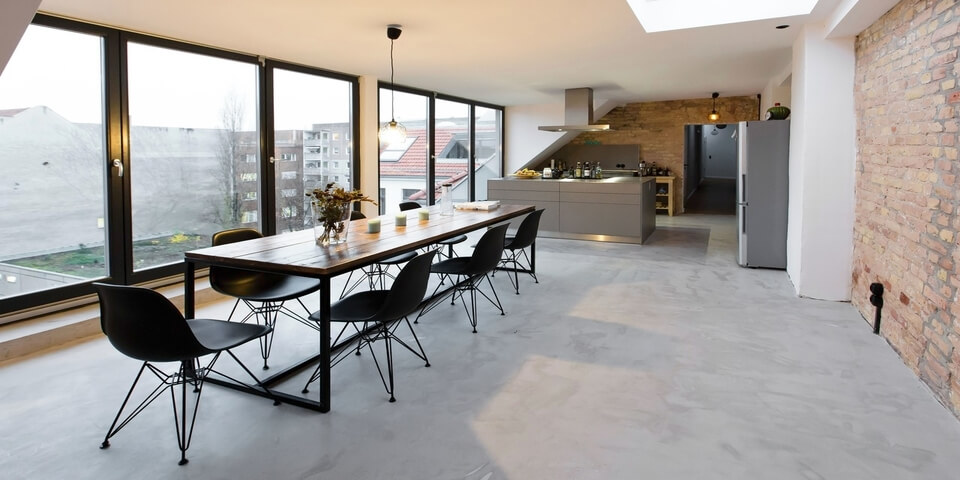 LOFT FURNITURE
The table is one of the first pieces of furniture we buy for our home. Tables in our company are made to individual order, from scratch by hand. For the production of tables we use only natural, seasoned and the most beautiful pieces of solid wood. Each top in our tables is different due to the fact that each monolith has a different grain structure, colouring and live edge. We specialise in producing tables from black oak, a raw material coming from Polish peat bogs. The equally popular tops are oak, ash and walnut monoliths, raw materials 100% sourced in Poland. The boards are usually covered with matt varnish or oil-wax. We combine the natural beauty of monoliths with legs made of another natural material - stainless steel. Steel legs are the best possible option for massive and heavy monolith tabletops. The steel is properly processed, brushed and painted in a colour chosen by the customer and available in the RAL palette. The thickness, width and length of the board and the type of legs are adjusted to each project. We work with well-known designers at home and abroad to create unique table designs to fit any style, from classic to industrial.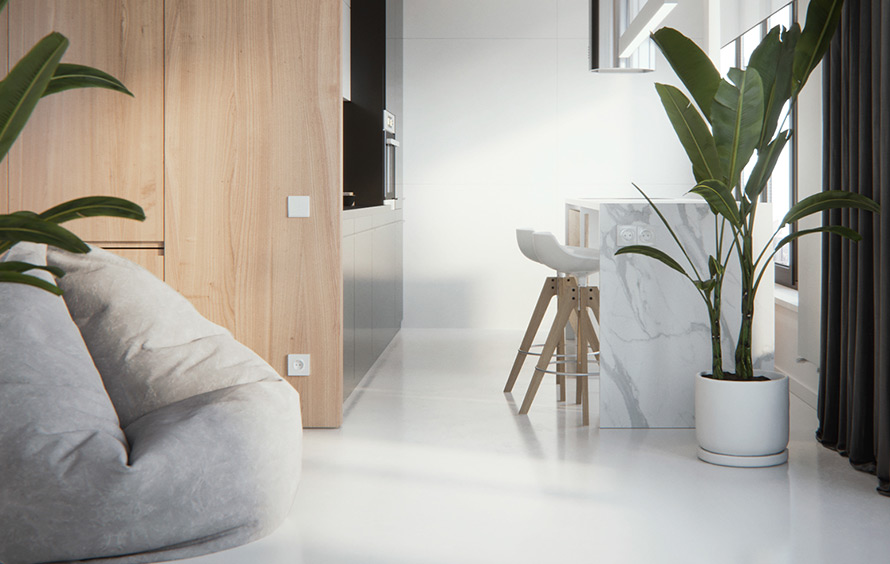 WORKTOPS AND KITCHEN ISLANDS
The principles which govern the industrial style are: open and illuminated spaces, colours based on the colours of the earth, durability and naturalness of materials and simplicity of form. We create our furniture with passion for beautiful things and respect for the earth's resources. We are inspired by Spanish design and Scandinavian austerity of form. This is also where a large part of our realisations come from.
In search of inspiration
When designing furniture or surfaces in loft style we try to capture beauty. We want each of our projects to be unique. In our search for inspiration we came across someone special, who knows how to give artistic form to unusual ideas.