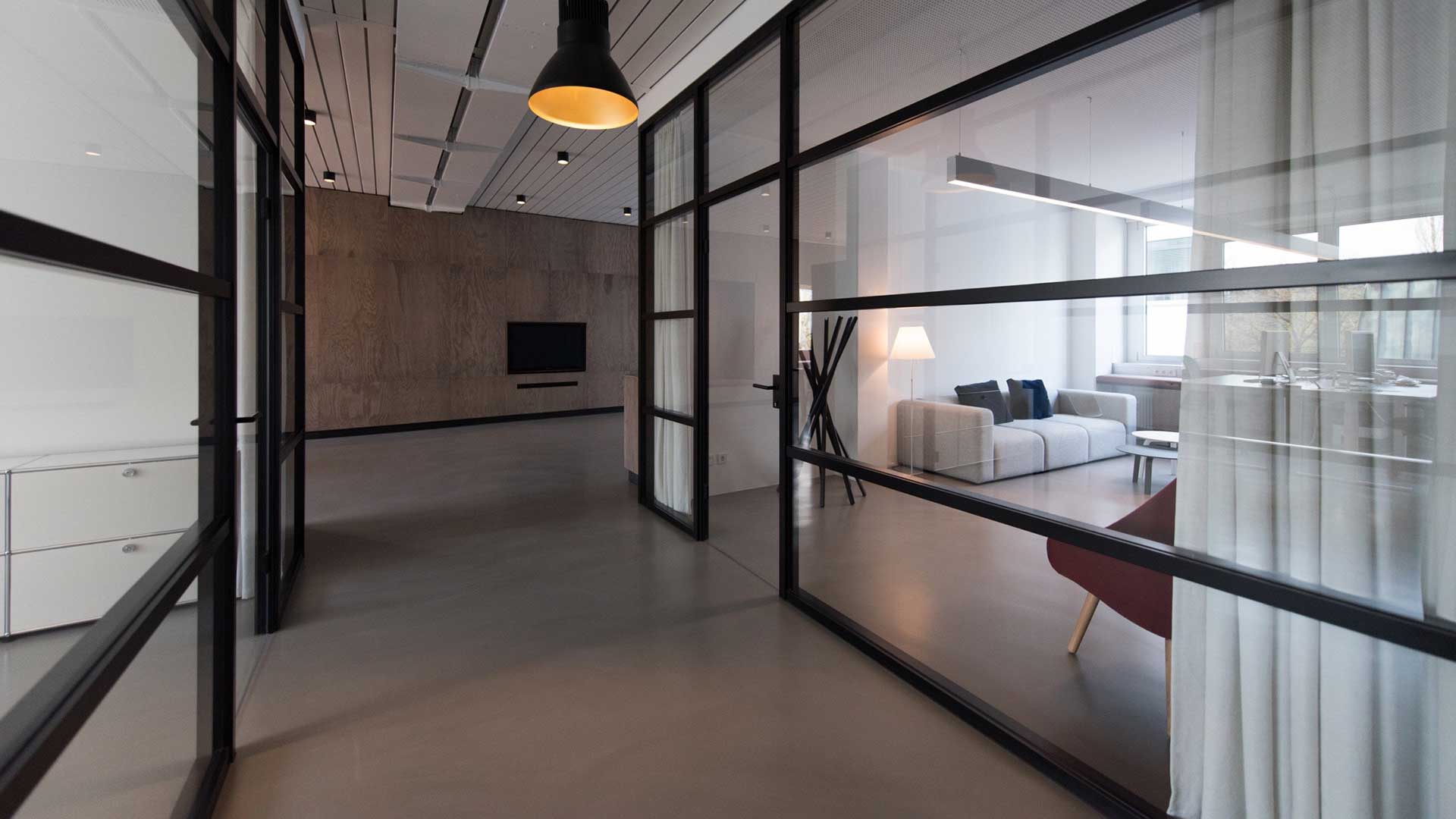 LOFT DOORS, WHAT ARE THEY?
Loft doors are an important decorative element of every home, office or service point in Warsaw. Also known as industrial doors, they can be installed indoors despite their metal construction. Industrial interior doors can be used in practically any room, from bathrooms, through closets, to the walls separating spaces such as between dining room and kitchen. The use of sliding partition walls or swinging doors gives the possibility to obtain unique spaces and give them an aura of privacy. Using stainless steel for loft doors and subjecting it to proper treatment guarantees durability and naturalness of our products. Loft style doors are becoming more and more popular among admirers of beautiful interiors and appreciation of architects and interior design specialists both in Poland and abroad. Warsaw is a particularly popular city for loft door construction. The modern character of Warsaw encourages the installation of loft doors, which are suitable for many new and old buildings decorated in loft style.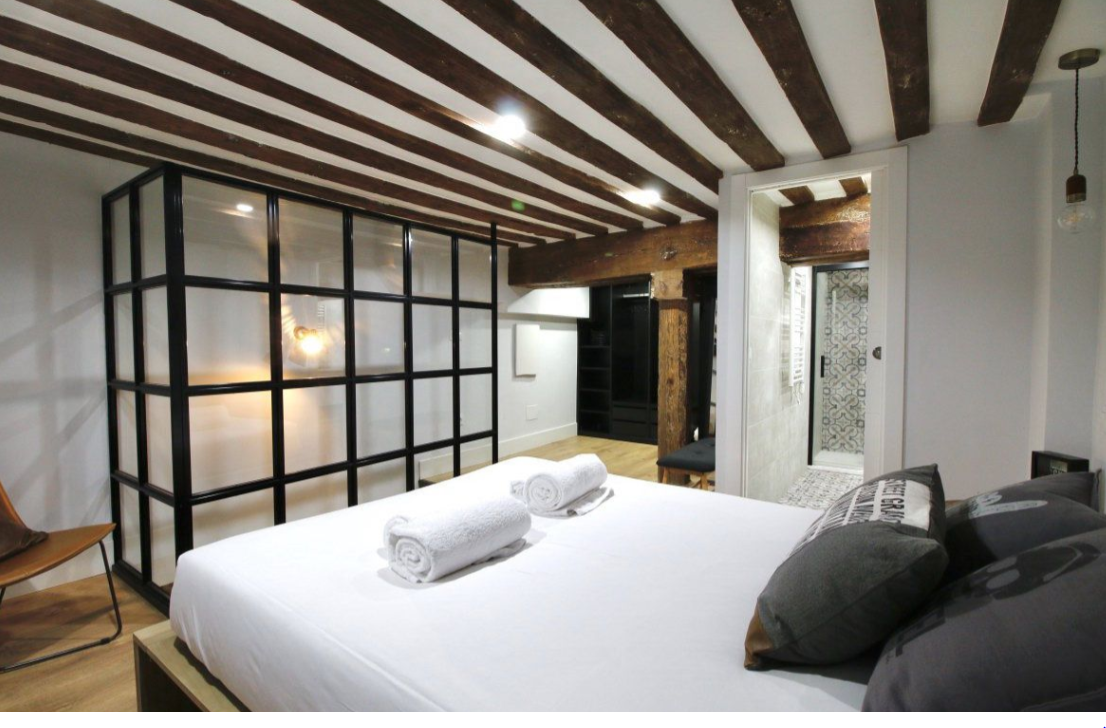 LOFT STYLE DOOR, APPLICATION
Loft doors and glazed walls in loft style are products which can be used in many ways. They serve the efficient management of space, adding to it a unique chic. Warsaw is a city where loft doors can add variety to small flats or attics by isolating spaces such as offices, dressing rooms or small bedrooms. In single-family houses loft doors are perfect for such rooms as vestibule or dressing room. They will also decorate many bathrooms. Loft doors, otherwise known as industrial doors, find many followers in Warsaw, among others among the owners of commercial premises such as restaurants, hairdressing salons or beauty salons. The modern design of loft doors can increasingly be found in many corporate corridors. The visual and practical aspect of loft glazing is also appreciated by owners of exclusive cars who need unique garage space. Loft doors, as our main product in Warsaw, are mainly made to individual orders.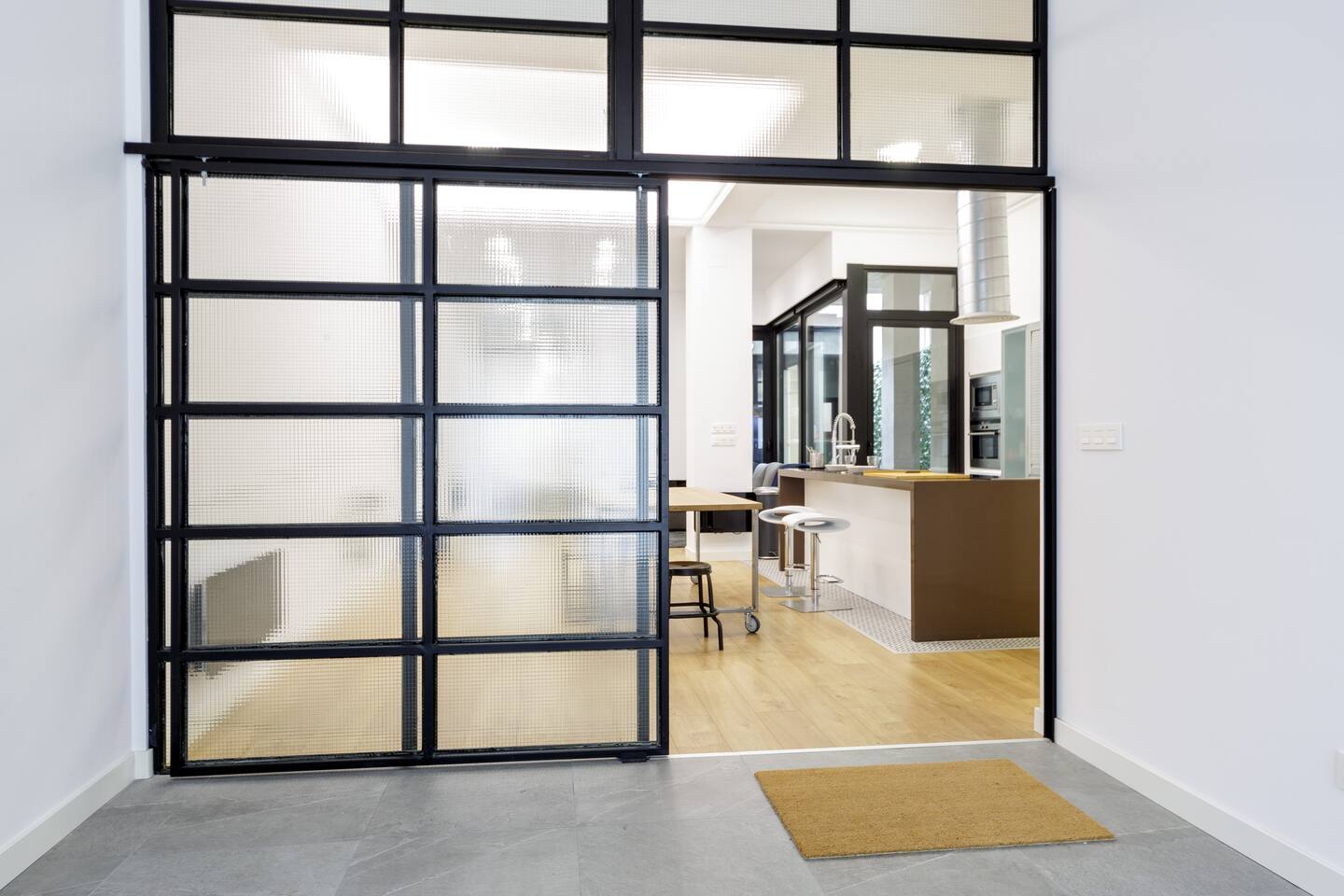 LOFT DOORS, WHAT ARE THEY MADE OF?
Our main products, i.e. loft doors and loft structures are mainly made of structural steel and VSG laminated glass. We usually use 40x20x2 closed profiles in the case of construction and 40x10x2 in the case of muntins. We fill loft doors using a unique type of glass with increased resistance to breaking. VSG glass retains a concentrated structure even after breaking, making it difficult to injure or create a hazard. VSG glass is used in public buildings, banks and places with an increased risk of damage. The glass we use has anti-burglary and fire protection properties, which means that it blocks the passage of any fire. In combination with structural steel, they form a ``perfect duet`` as a door that is not only decorative and modern, but also safe.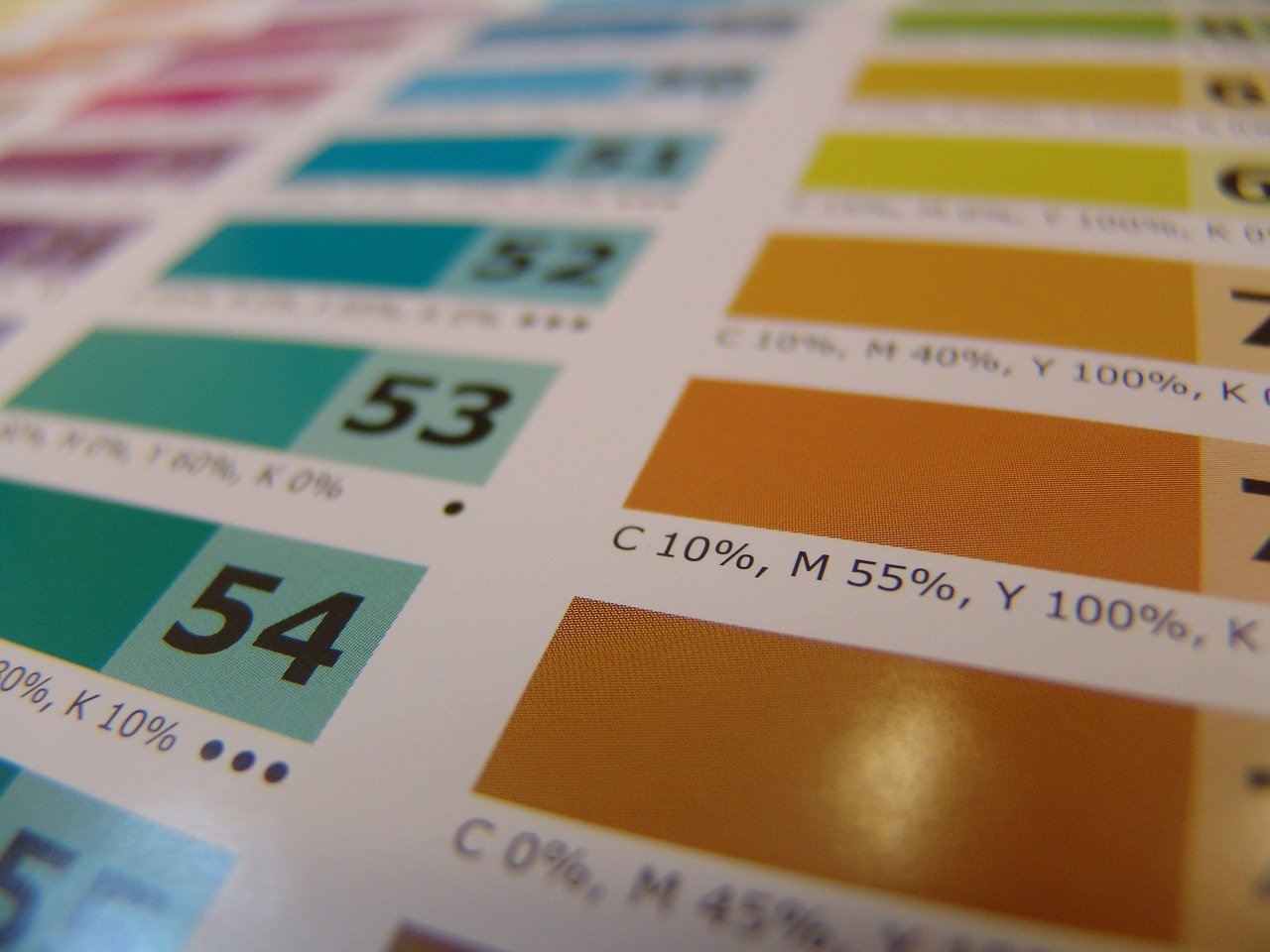 LOFT DOORS, COLOUR SELECTION
Loft doors and our loft-style buildings can be made in any colour available. We are limited only by the imagination of our customers. The most popular colours for industrial doors are black and white but it doesn't mean that we don't like challenges and other colours. The colour chosen by the Customer is applied to the material using a powder coating method. Spray painting guarantees resistance to mechanical damage and climatic conditions. For the fillings between the muntins we usually use 3 mm thick safety glass. It is possible to insert any other filling according to the Customer's design, including stained glass and smart glass. The most popular colour of glass installed in doors and loft walls is milky colour and transparent structure.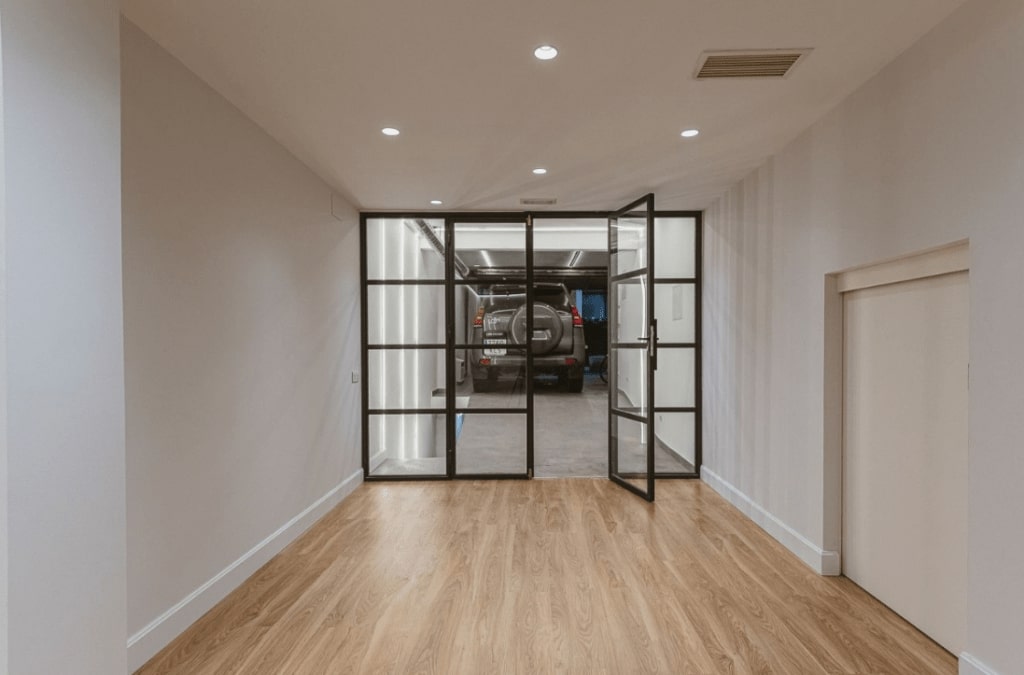 LOFT DOORS AND THEIR TYPES
Loft doors can be divided into several categories. The first is the type of opening and here we distinguish between hinged, folding, sliding barn doors and pivot doors. The second division of doors in the loft style is the type of development. These may be single or double doors. Another division of loft doors is the type of closure used. It is possible to use any type of lock and handle. Our projects are dominated by solutions with fixed handles and tongue locks.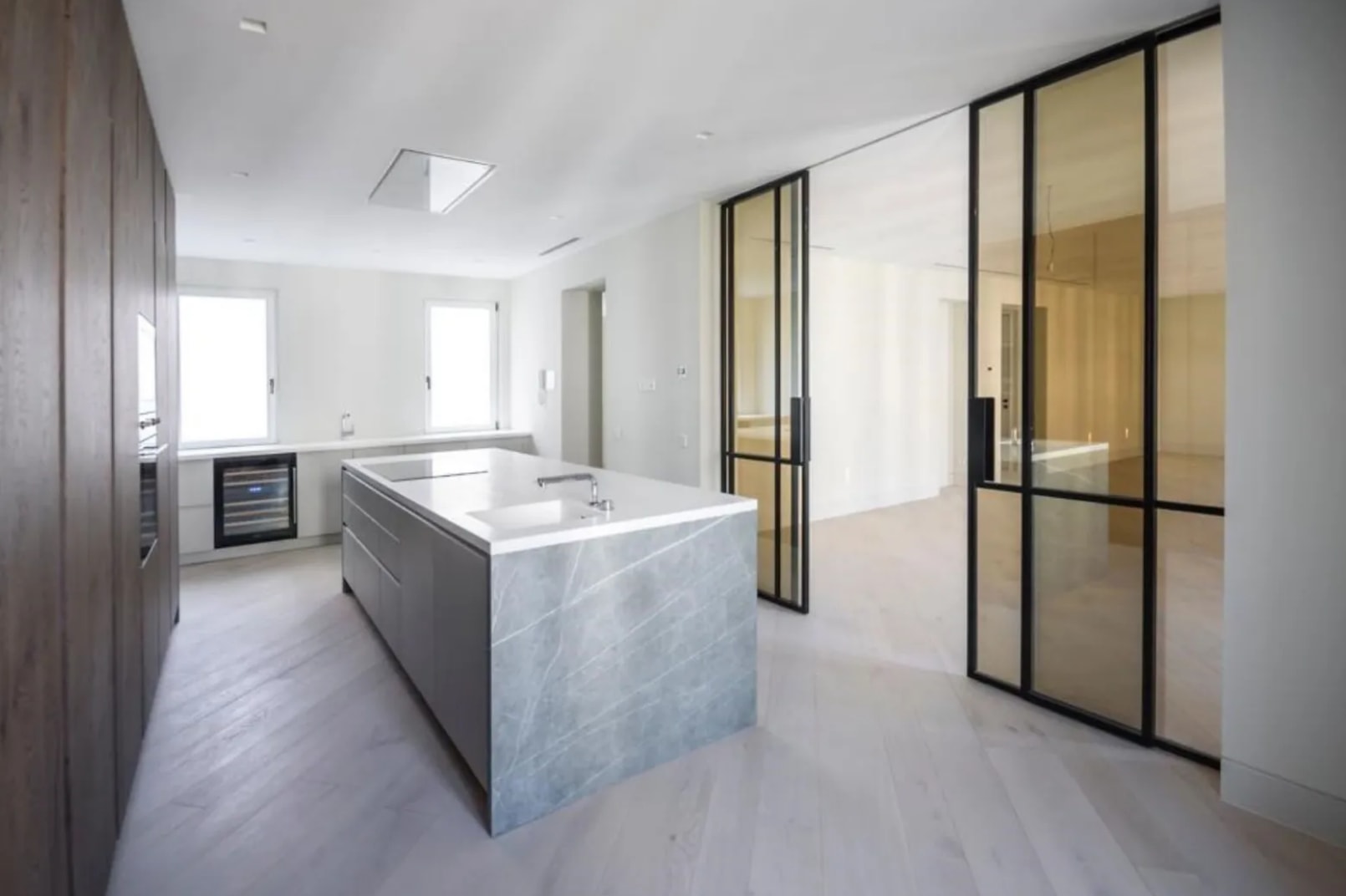 LOFT DOORS AND WALLS, DIMENSIONS
As we are a manufacturer of loft doors and industrial fencing it is possible to produce virtually any arrangement. The standard size of single leaf doors is 90/210 cm. Customized doors require precise measurement and preparation of surface for assembly. It is important that before the door measurement, the Customer should have completed the stage of renovation of the area where the loft door is to be installed up to the final coat of paint or wallpaper and finished floor. This also applies to loft walls and exterior loft doors.
LOFT DOOR AND BUILDING PROJECT
If you are planning to install a loft door, it is worth taking this into account already at the stage of the construction or renovation project. When renovating and refreshing flats and houses we install foft style doors to the dimensions of an existing recess. However, it is important that the room is in the final stages of a facelift. It is advisable to lay the floor, paint the walls and lay tiling, in the case of doors in the bathroom, before measuring the loft door.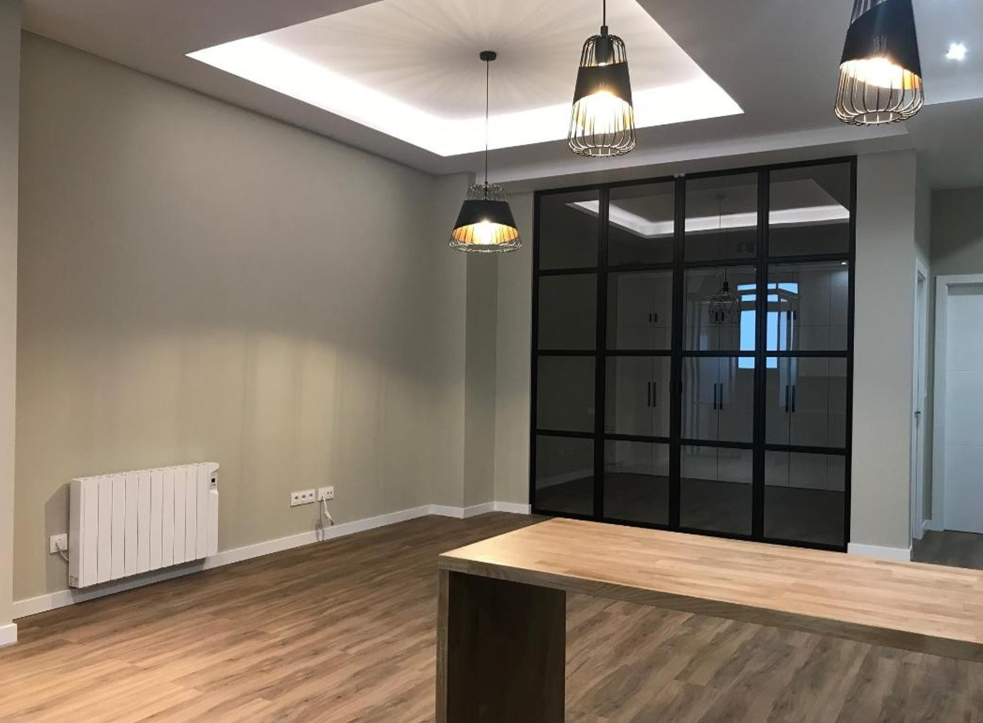 LOFT DOORS AND THEIR INSTALLATION
Each of our products is made to individual customer order and to measure. The same applies to installation, which is the final stage of ordering loft doors. Our qualified employees carry out detailed measurements and perfect assembly. The assembly service is not included in the door price and constitutes a separate service.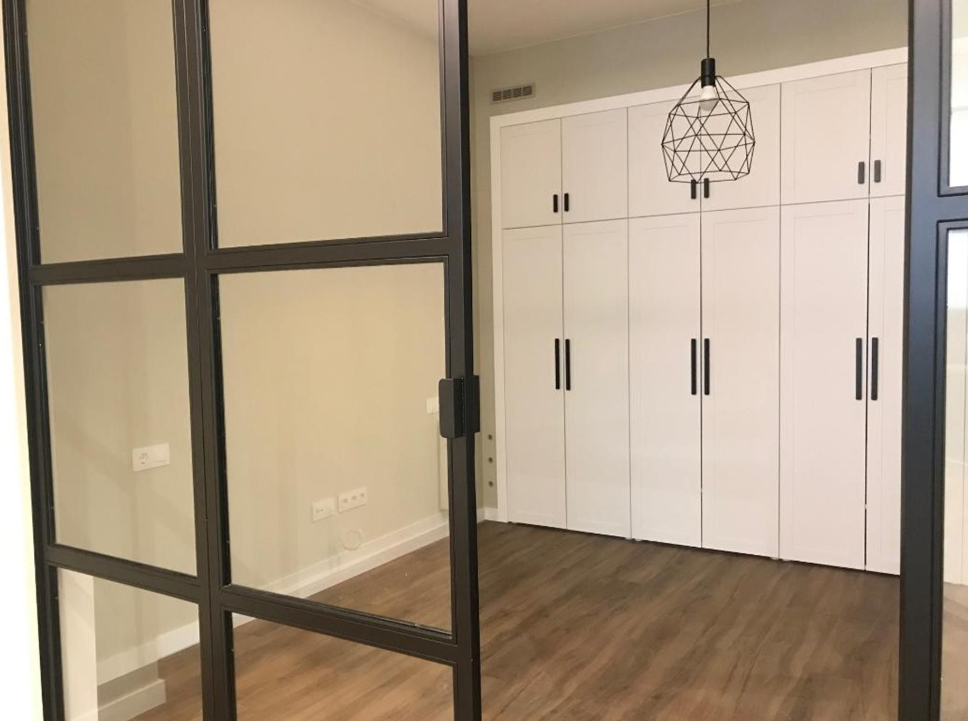 LOFT DOORS, SUMMARY
Doors, just like windows, play the first fiddle in any property. That's why installing a loft door in a vestibule or hallway will make a great impression on your guests. They are a better alternative to standard walls, which do not let in light and therefore heat. So this type of solution is not only a decorative aspect, but also an economic factor. Each interior design using loft doors or loft walls is complemented by minimalist furniture, which we also make to order, and lighting.